Conference
Home
Founder's Welcome
Honorary Chair
Organizers
Registration
Sponsors/Exhibitors
Partnership Opportunities
Exhibitor Opportunities
Award Nominations
Most Powerful Women
Multicultural Leadership
DiversityFIRST™
Legal Diversity Champion
Attendees
Agenda
Keynote Speakers
Speakers
Moderators
Sessions
Events
Multicultural Summit
Celebrate #42
General
Venue
Contact Us
Tell a Friend
Tell a friend or colleague about the 2015 Conference! Enter their email below and we'll let them know!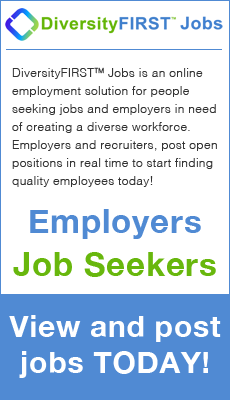 Conference
Sponsors/Exhibitors
Award Nominations
Attendees
Events
General
Most Powerful Women
America's workplace has been and continues to be dominated by men especially in the area of leadership. Women are significantly underrepresented in executive ranks. However, there are women who have overcome barriers to climb to the top. The National Diversity Council seeks to recognize and honor these women who have not only achieved personal success but have made it possible for others to more easily follow in their footsteps.
Criteria
Provides leadership excellence in the public and/or private sectors
Sustains a record of accomplishments and/or contributions to field of work throughout scope of her career
Has clout within her organization in terms of significant impact on revenues, profitability, and/or direction of the organization
Demonstrates leadership and commitment to community well-being and/or high visibility in the community
Exhibits and demonstrates a commitment to the highest ethical standards and professional excellence
Submission Instructions
Submit individual's name, company name and job title (if applicable)
Submit, in bullet point form, the reasons why the individual should be considered based on the criteria listed above
Forward your submission(s) to Lauren Reese at

[email protected]

or fill out the form below
Deadline for submission is December 12, 2014
Nominations are closed.