Conference
Home
Founder's Welcome
Honorary Chair
Organizers
Registration
Sponsors/Exhibitors
Partnership Opportunities
Exhibitor Opportunities
Advertising
Award Nominations
Most Powerful Women
Multicultural Leadership
DiversityFIRST™
Legal Diversity Champion
Top 25 Companies for Diversity
Attendees
Agenda
Keynote Speakers
Speakers
Moderators
Sessions
Door Prizes
Events
disABILITY Summit
Global Diversity Summit
General
Venue
Transportation
Staff
Contact Us
Tell a Friend
Tell a friend or colleague about the 2018 Conference! Enter their email below and we'll let them know!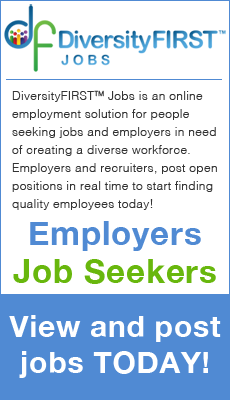 Conference
Sponsors/Exhibitors
Award Nominations
Attendees
Events
General
CEO Champions of Diversity Awards
Nominations are now closed. We want to thank all of those that submitted information. If you are interested in nominating your CEO for 2016 please contact Angeles Valenciano: [email protected]
Call for Nominations
Nomination Deadline — January 9, 2015
The Texas Diversity Councils (TXDC) annual award recognition to CEOs will take place during Texas Diversity and Leadership Conference in Houston April 16, 2015. We are now inviting organizations to nominate their CEOs for the Champions of Diversity Leadership Awards. The awards are given to CEOs that along with all other aspects of business are Champions of their organizations diversity and inclusion efforts.
The TXDC's goal with this CEO Initiative is to shed light to the fact that it is those organizations that have support from leadership at the top, who execute the most effective and bottom line driven diversity initiatives. These CEOs are innovators, visionaries, with exemplary leadership that make them role models within their companies as well as in their communities.
During the conference, the CEO will participate in a CEO Roundtable during which time they will also be receiving their award.
Eligibility
Public and private companies, Fortune 1,000 and others with an employee base of 1000+ are invited to submit their nomination. Please note that you do not need to be a member of the TXDC to join the nominations process. We kindly ask that all nominations be complete and have attached all supporting material.
If you have any questions please contact Angeles Valenciano at [email protected]. Nominations must be submitted by January 9, 2015. Please plan ahead as applications submitted past the deadline will not be accepted.
Timeline
December 2, 2014 — Nomination Period Opens
January 9, 2015 — Nomination Closes (TXDC CEO Committee reviews nominations)
January 29, 2015 — Announcement of Honorees
CEOs will be recognized during the Diversity and Leadership Conference April 16, 2015.
To receive a nomination packet please contact Angeles Valenciano at [email protected].