Conference
Home
Founder's Welcome
Honorary Chair
Organizers
Registration
Sponsors/Exhibitors
Partnership Opportunities
Exhibitor Opportunities
Advertising
Award Nominations
Most Powerful Women
Multicultural Leadership
DiversityFIRST™
Legal Diversity Champion
Top 25 Companies for Diversity
Attendees
Agenda
Keynote Speakers
Speakers
Moderators
Sessions
Door Prizes
Events
disABILITY Summit
General
Venue
Staff
Contact Us
Tell a Friend
Tell a friend or colleague about the 2017 Conference! Enter their email below and we'll let them know!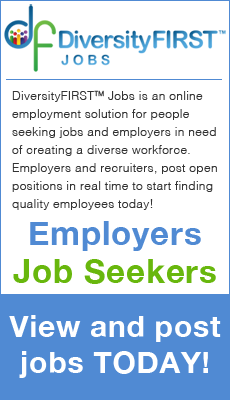 Conference
Sponsors/Exhibitors
Award Nominations
Attendees
Events
General
Top 25 Companies for Diversity in Texas
Organizations with the Highest Percentage of Women and Minority Inclusion in Executive Leadership and Boards of Directors
Of the 100 Texas Fortune 1000 corporations surveyed, those organizations with the highest percentage of women and minority inclusion (Black or African American, American Indian or Alaskan Native, Asian, Pacific Islander, Hispanic or Latino, or Other) in executive leadership positions or on boards of directors, were as follows:
1. Kimberly-Clark Corporation
2. Commercial Metals Company
3. Texas Instruments Incorporated
4. CenterPoint Energy, Inc.
5. EP Energy Corporation
5. Alliance Data Systems Corporation
7. Brinker International, Inc.
8. Tesoro Corporation
9. J.C. Penney Company, Inc.
10. United Services Automobile Association
11. Waste Management, Inc.
11. Oil States International, Inc.
11. Sally Beauty Holdings, Inc.
11. Energy Future Holdings Corp.
15. Flowserve Corporation
16. AT&T
17. Baker Hughes Incorporated
18. American Airlines Group Inc.
18. Marathon Oil Corporation
20. Cinemark Holdings, Inc.
21. Comerica Incorporated
22. Benchmark Electronics, Inc.
23. Dr Pepper Snapple Group, Inc.
24. Westlake Chemical Corporation
25. Whole Foods Market, Inc.