Conference
Home
Founder's Welcome
Honorary Chair
Organizers
Registration
Sponsors/Exhibitors
Partnership Opportunities
Exhibitor Opportunities
Advertising
Award Nominations
Most Powerful Women
Multicultural Leadership
DiversityFIRST™
Legal Diversity Champion
Top 25 Companies for Diversity
Attendees
Agenda
Keynote Speakers
Speakers
Moderators
Sessions
Door Prizes
Events
disABILITY Summit
General
Venue
Staff
Contact Us
Tell a Friend
Tell a friend or colleague about the 2017 Conference! Enter their email below and we'll let them know!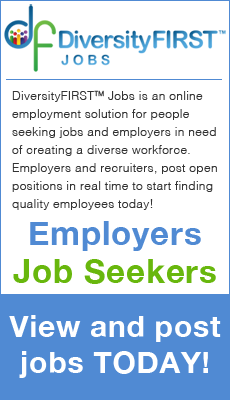 Conference
Sponsors/Exhibitors
Award Nominations
Attendees
Events
General
dis

ABILITY

S

ummit

The Texas Diversity Council is pleased to announce the Seventh Disability Track during the Texas Diversity and Leadership Conference.

The purpose of this summit is to educate and bring awareness to the growing need to incorporate individuals with disabilities into the diversity programs and initiatives of all organizations. In recent years the pool of individuals with a disability has increased exponentially. The audience participating in this summit will benefit from leading experts in this field in our community. There will be three powerful sessions within the summit to provide resources and best practices!

Achieving disABILITY Equality in Today's Workplace
April 19, 2017

Chair: Trisha Cantu and William Glenn

Sessions

Experiential Learning Exercises For Teaching Employment Equality and Diversity

This interactive session focuses on sharing perspectives of subject matter experts in integrating the inclusion of people with disabilities into various aspects of business organizations. Key concepts will be demonstrated through experimental learning exercises to exemplify the experience of different disabilities in the workplace with the goal of getting disability included as a valued part of overall diversity efforts.

Tapping into the Talents of all Workers, Including the Differently-Abled

In the past, the term diversity was most often used to refer to attributes such as race, gender, age, and religion. However, by fostering a culture of diversity and inclusion and creating an appreciation of all individual capabilities, organizations can benefit even more. The unique attributes and experiences of the nation's largest growing minority--individuals with disabilities--can enhance an organization's competitive edge and help retain a workforce of people who know how to confront challenges daily. Hear what the Johnson Space Center did to create an environment of inclusion and engage its workforce. Learn what steps they took, including benchmarking industry best practices, partnering with academia, providing relevant training and tapping into their own innovative culture to help become a more collaborative agency while valuing its entire workforce.

Key Take-Aways
How employees, specifically those with disabilities, can help their organization create a more accommodating experience for all employees
Ways that organizations can tap into the insights and perspectives of all employees
How to help management understand the impact of diversity and inclusion and create accountability moving forward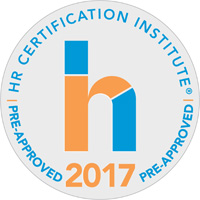 Approved for 1.5 General Recertification Credit Hours toward PHR, SPMR GPHR recertification and through the Human Resource Certification Institute (HRCI).
Contact Laura Alvarado at [email protected] with any questions or concerns.