Conference
Home
Founder's Welcome
Honorary Chair
Organizers
Registration
Sponsors/Exhibitors
Partnership Opportunities
Exhibitor Opportunities
Advertising
Award Nominations
Most Powerful Women
Multicultural Leadership
DiversityFIRST™
Legal Diversity Champion
Attendees
Agenda
Keynote Speakers
Speakers
Moderators
Sessions
Events
disABILITY Summit
Global Diversity Summit
Multicultural Summit
General
Venue
Contact Us
Tell a Friend
Tell a friend or colleague about the 2016 Conference! Enter their email below and we'll let them know!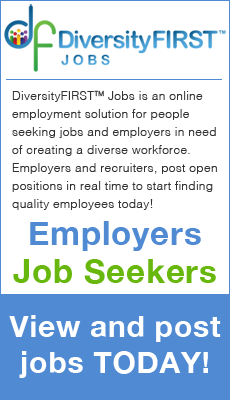 Conference
Sponsors/Exhibitors
Award Nominations
Attendees
Events
General
dis

ABILITY

S

ummit

The Texas Diversity Council is pleased to announce the Sixth Disability Track during the Texas Diversity and Leadership Conference.

The purpose of this summit is to educate and bring awareness to the growing need to incorporate individuals with disabilities into the diversity programs and initiatives of all organizations. In recent years the pool of individuals with a disability has increased exponentially. The audience participating in this summit will benefit from leading experts in this field in our community. There will be three powerful sessions within the summit to provide resources and best practices!

Achieving disABILITY Equality in Today's Workplace
April 13, 2016

Chair: Trisha Cantu and William Glenn

Sessions

Working with People Who Are Not Like Me

Moderator, Trisha Cantu
Joe Bonke, Outreach Manager and Ombudsman for the Houston District Office the US EEOC
9:30 a.m. — 10:45 a.m. April 13, 2016

Successfully Recruiting and Supporting Workers with Disabilities

Kathy Bernhardt, Managing Director of Tangram Business Resourcing
11:00 a.m. to 12:15 a.m. April 13, 2016

21st Century Inclusion Strategies

Moderator, Joe Bonke, Outreach Manager and Ombudsman for the Houston District Office the US EEOC
George M. Powers, J.D.Southwest ADA Center TIRR Memorial Hermann
Edward H. J. Elms, MD School of Biomedical Informatics, The University of Texas Health Science Center at Houston
1:55 p.m. — 3:10 p.m. April 13, 2016

We have submitted request to be approved for 1.5 General Recertification Credit Hours toward PHR, SPMR GPHR recertification and through the Human Resource Certification Institute (HRCI).

Contact Laura Alvarado at [email protected] with any questions or concerns.