Conference
Home
Founder's Welcome
Honorary Chair
Organizers
Registration
Sponsors/Exhibitors
Partnership Opportunities
Exhibitor Opportunities
Advertising
Award Nominations
Most Powerful Women
Multicultural Leadership
DiversityFIRST™
Legal Diversity Champion
Attendees
Agenda
Keynote Speakers
Speakers
Moderators
Sessions
Events
disABILITY Summit
Global Diversity Summit
Multicultural Summit
General
Venue
Contact Us
Tell a Friend
Tell a friend or colleague about the 2016 Conference! Enter their email below and we'll let them know!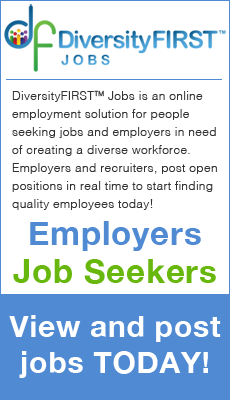 Conference
Sponsors/Exhibitors
Award Nominations
Attendees
Events
General
Speakers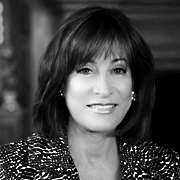 Janiece Longoria
Port Commission Chairman
Port of Houston Authority
Ms. Longoria is an honors graduate of the University of Texas, and received her J.D. from the University of Texas School of Law in 1979. She is a name partner with Ogden Gibson Broocks Longoria & Hall LLP.
On January 8, 2013, she was unanimously appointed by the City of Houston and County of Harris as the Chairman of the Port of Houston Authority, the leading economic engine for the greater Houston region. She is the first woman to hold this position in the 100 year history of the Port of Houston. She was reappointed January 12, 2015.
At the Port Authority, she serves as chairman on the Port Commission's Audit Committee, Community Relations Committee and serves on the Governance Committee and Pension & Benefits Committee.
She serves on the Board of Directors of CenterPoint Energy, Inc., the third largest publicly traded natural gas delivery company in the U.S., and the provider of electricity transmission and distribution service for the Houston metropolitan area and natural gas distribution service in six states. She serves on CenterPoint Energy's audit committee, and serves on its nominating and governance committee.
She is the former Vice Chairman of the University of Texas System Board of Regents, and a former board member of UTIMCO.
She has been active in many non-profit organizations, and has served on the Board of Directors and the executive committee of the Board of Visitors of the UT MD Anderson Cancer Center. She currently serves on the board of directors of the University of Texas Law School Foundation, the Greater Houston Partnership, and the Texas Medical Center, among others.
She has received numerous honors and recognitions for her community and board service, including the Distinguished Alumnus Award for the University of Texas, the 2008 Sandra Day O'Connor Award For Board Excellence, the Female Executive of the Year Award from the Houston Hispanic Chamber of Commerce (2010), and has been recognized as a "breakthrough woman" and inducted into the Hall of Fame by the Greater Houston Women's Chamber of Commerce.