Conference
Home
Founder's Welcome
Honorary Chair
Organizers
Registration
Sponsors/Exhibitors
Partnership Opportunities
Exhibitor Opportunities
Advertising
Award Nominations
Most Powerful Women
Multicultural Leadership
DiversityFIRST™
Legal Diversity Champion
Attendees
Agenda
Keynote Speakers
Speakers
Moderators
Sessions
Events
disABILITY Summit
Global Diversity Summit
Multicultural Summit
General
Venue
Contact Us
Tell a Friend
Tell a friend or colleague about the 2016 Conference! Enter their email below and we'll let them know!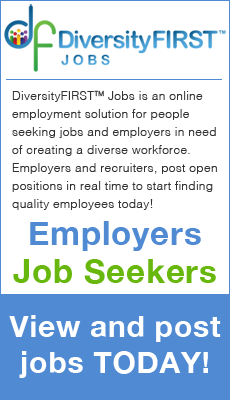 Conference
Sponsors/Exhibitors
Award Nominations
Attendees
Events
General
Speakers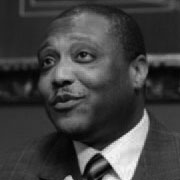 Anthony Graves
Founder
Anthony Graves Foundation
Anthony Graves is known by most as death row exoneree 138. But he is known by those close to him as a loving son, brother, father and friend taken away from them at a young age. Anthony lost eighteen years of his life when he was wrongly convicted of a brutal crime and incarcerated in Texas prisons, twelve of those years on death row, sixteen in solitary confinement.
"I knew I was innocent and I believed that our system worked and would vindicate the innocent. It was the shock of my life when I realized this wasn't true."-Anthony Graves reflects on his arrest, trial, conviction, and sentence to death.
Ultimately, the system did work and vindicated Anthony, although he will never get back those eighteen years. He will never be able to raise his children or witness the birth of his grandchildren. These experiences sadden Anthony, but he believes that he was sent down this path so that one day he could share his story, inspiring others to not only live life to the fullest every day, but live it in search of truth and justice.
"The way I lived on death row was a choice. You can lose yourself in such a cruel environment. I chose to live as Anthony Graves. I know who I was when I got there, which allowed my faith and hope to remain within me."-Anthony Graves on how he survived living on death row for twelve years.
Today, less than two years after his release, Anthony is an accomplished motivational speaker; community advocate; consultant and investigator in both the legal and criminal justice systems; and presenter at CLE workshops on ethics. He also serves on the Board of The Texas Coalition to Abolish the Death Penalty; co‐hosts The Prison Show weekly on 90.1FM; is launching The Anthony Graves Foundation to inspire at‐risk youth to dream and believe; and tours around the world sharing his story.
Anthony has performed at prestigious schools and events, including the following: Yale University, The University of Texas; Emory University; Cornell University; a tour through France, Germany, Switzerland, and Sweden with Amnesty International; the American Bar Association Death Penalty Representation Project's 25th Anniversary with retired Supreme Court Justice John Paul Stevens; and the Anti‐Defamation League's Summer Associate Program. Anthony also testified at a U.S. Senate Judiciary Hearing on Solitary Confinement led by Senator Dick Durbin and has been featured on CBS' 48 Hours, two cover stories in Texas Monthly, and numerous other media outlets.
Pamela Colloff, Senior Editor at the Texas Monthly Magazine: "Anthony Graves has survived the unimaginable. He was sentenced to death for a crime he did not commit. He was given a scheduled execution date. He was incarcerated for eighteen years, nearly half of which he spent in solitary confinement. And yet to hear him tell his story is enormously uplifting. Anthony is an eloquent and engaging speaker who is able to vividly describe the isolation and hopelessness of death row. Remarkably, he does not harbor any bitterness, despite everything he has been through. By telling his story, he challenges the rest of us to live our lives with a greater sense of appreciation."
Neal Manne, Managing Partner & Trial Attorney, Susman Godfrey LLP: "Anthony Graves is a phenomenal motivational speaker, because his real‐life story—told with grace, charisma and passion—can't help but inspire audiences to work harder, be more determined, overcome obstacles, and stay focused. Bottom line, Anthony leaves everyone in an audience thinking to themselves 'If he could do what he did, then surely I can meet my challenges.' Any organization will benefit from meeting Anthony Graves and hearing him speak. I found him far more valuable than the typical speaker."