Conference
Home
Founder's Welcome
Honorary Chair
Organizers
Registration
Sponsors/Exhibitors
Partnership Opportunities
Exhibitor Opportunities
Advertising
Award Nominations
Most Powerful Women
Multicultural Leadership
DiversityFIRST™
Legal Diversity Champion
Top 25 Companies for Diversity
Attendees
Agenda
Keynote Speakers
Speakers
Moderators
Tracks
Sessions
Door Prizes
Events
disABILITY Summit
Global Diversity Summit
General
Venue
Staff
Contact Us
Tell a Friend
Tell a friend or colleague about the 2018 Conference! Enter their email below and we'll let them know!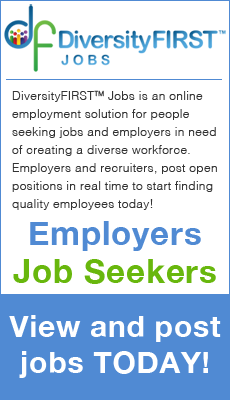 Conference
Sponsors/Exhibitors
Award Nominations
Attendees
Events
General
Tracks
In order to best serve you, the 2018 Texas Diversity and Leadership Conference now offers 8 learning tracks, each with a dedicated focus.
Although attendees may select from any of the concurrent sessions, some may want to focus on a particular track to maximize their learning experience in one area. If this is the case, we recommend bringing an associate(s) or friend(s) who can attend other sessions or tracks of interest. Meeting afterwards to compare notes and share new knowledge enhances the learning experience for everyone.
The 2018 tracks are:
Talent
Recruiting and retaining diverse talent is an imperative, not an option. Learn everything you need to know about each step of talent management, succession planning, how to identify and guide diverse talent to the C-Suite, and more. Experts will share their decades of wisdom and knowledge.
Diversity & Inclusion
Diversity has come a long way in the past few decades, and accelerated geometrically since the first Texas Diversity and Leadership Conference 14 years ago. This track examines where we've been, where we are, and best practices to improve. Race, the mobility of women, inclusiveness, return on investment, and much more are covered.
EEOC - Compliance and Legal Issues
Most diversity and HR professionals don't have a clear understanding EEO and the EEOC - what's regulated (and what's not), dealing with both employees and management when complaints arise, the various laws and regulations (Lilly Ledbetter (equal pay), ADA (disabilities), Age discrimination, etc.), the role of the D&I office, how and when to use internal and external attorneys, etc. Attendees of this track will gain a good grasp of these issues.
Leadership
If you are interested in being viewed as a highly respected and effective leader, this is the track for you. It offers a deep dive into the various elements of leadership, examines best practices, and offers coaching, mentoring and sponsorship guidance and tips. You'll learn things not frequently covered in books or in school.
Product Development
A commitment to self is necessary of one wants to be able to deftly navigate the organizational structure. A personal plan, realistic goals, ever-increasing knowledge, recognition, networking, outreach, leadership and innovation are just some of the elements required for success. This track concludes with an explanation of how to create one's own significance
Organizational Health
There are plenty of people with passion and commitment to a cause, but can the same be said for entire organizations? Attend this track to learn how you can help your organization recognize and overcome biases, create value, build effective veteran, coaching a mentoring programs, overcome obstacles and thrive during times of change and chaos. Plenty of advice from leaders in the field.
Multiculturalism
There is a one-to-one relationship between cultural acceptance and motivation, and, of course, the opposite is unfortunately true. This track examines various issues, including a clear definition of multiculturalism, overcoming biases, how to create an organizational culture that supports culture, and how to develop culturally competent leaders. Learn from experts who have already paved the trail and are increasing their organization's value through effective Corporate Social Responsibility (CSR) programs.
Trends
With so much going on, it's important to keep up. This track examines the latest trends in D&I, including proposed and enacted laws and regulations that effect underserved segments of the workforce. Learn how to tap into the talents of ALL workers, reap the creativity and expertise of ERGs, create organizational excellence, and provide a work-life balance approach guaranteed to lift the spirits and value of all employees. Panelists represent some of the most recognized innovators and leaders in Texas.
---
Day I, Wednesday April 11, 2018

Track
10:10 a.m. - 11:10 a.m.
11:20 a.m. - 12:20 p.m.
2:30 a.m. - 3:30 p.m.
Talent
Best Practices in Recruiting Roundtable
Retention - Surprisingly, It's a Generational issue
Building a talent Pipeline Focused on Equity
D&I
Diversity 2018 - Not What It Used to Be
Race, Racism and Privilege
The Time for Women is Now!
EEOC - Compliance & Legal
EEOC - What the Law Says
EEOC - Dealing with Complaints and How to Avoid Them
EEOC & Compliance Best Practices
Leadership
Leadership is Not a Title, It's an Opportunity
We Rise: Women of Color in Leadership
Lessons from Texas' Top 25 in D&I
Professional Development
OKAY, I'm Hired, Now What?
Creating Your Personal Value Proposition
Tips for Getting the Recognition You Deserve
Organizational Health
What To Do About Bias
D&I Scorecards – Nice, or Necessary?
Creating Value for Your Organization Through CSR
Multiculturalism
Does Culture Really Matter?
Multicultural Leadership Roundtable
Multiculturalism in Healthcare
Trends
Social Progress and Social Justice Roundtable
The Intersection of Labels, Identity and Colorism: Their Impact and Implications for the Workforce
LGBT Issues - Where Things Stand
---
Day II, Thursday April 12, 2018

Track
10:10 a.m. - 11:10 a.m.
11:20 a.m. - 12:20 p.m.
2:30 a.m. - 3:30 p.m.
Talent
Develop a Succession Plan that Works
What Millennials Should Know About Winning in the Workplace
Getting Diversity To The C-Suite
D&I
Coaching to Win™ - The ROI of D&I. How to Turn Supervisors and Managers into Motivators, Who Constantly Deliver Measurable Results
Why Inclusion is about Attitudes, Not Numbers
Hit the Reset Button - Remedies for Diversity Fatigue
EEOC - Compliance & Legal
Tips for Successfully Delivering Bad News to Management
Listen to the Lawyers
Beyond Mandated Regulations - Best Practices in Compliance and More
Leadership
Identifying and Leveraging Coaches, Mentors, and Sponsors
Most Powerful and Influential Women Roundtable
Leadership Essentials…The Keys to Successful Leadership
Professional Development
Aligning your Value ProposItion with your Organization's
DiversityFIRST™ Certification Program: Sharpen Your D&I Skills, Improve the Performance of Your Organization, and Inspire Your Community
Networking and Building Social Capital
Organizational Health
Countering Islamaphobia: Religious Tolerance in the Workplace
Veterans Best Practices
Building a Mentorship Program
Multiculturalism
Unconscious Bias Workshop
Creating a Culture That Supports Culture
Developing Culturally Competent Leaders
Trends
Social Progress and Social Justice Roundtable
The Intersection of Labels, Identity and Colorism: Their Impact and Implications for the Workforce
LGBT Issues - Where Things Stand
---
Day III, Thursday April 13, 2018

Track
9:15 a.m. - 10:15 a.m.
10:35 a.m. - 11:45 p.m.
Talent
Identifying and Developing High Potential Employees
D&I
Diversity & Inclusion Roundtable
EEOC - Compliance & Legal
Identifying and eliminating micro-aggressions and micro-inequities
Leadership
Why and How Servant Leadership Works
Professional Development
Top Competencies for Successful Leaders
Creating Your Significance
Organizational Health
Creating Effective Training and eLearning Programs for all employees
Countering Islamaphobia: Religious Tolerance in the Workplace
Multiculturalism
Trends
Advanced Inclusiveness
The Benefits of a Work/Life Balance Culture